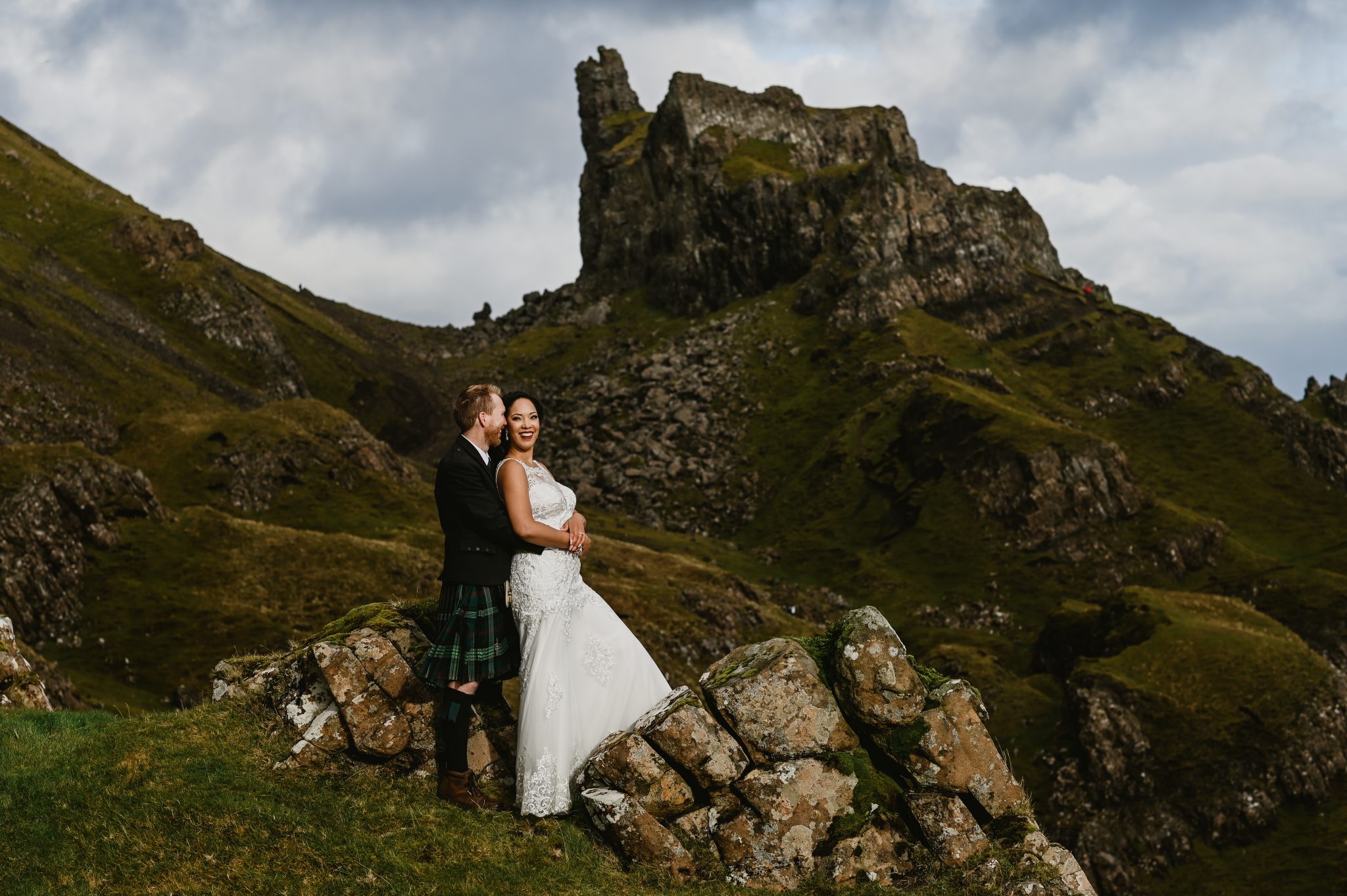 The forecast was horrendous the couple were stupendous and the location was tremendous!
The sky darkened and storm clouds gathered as I boarded the Mallaig ferry to Armadale on the Isle of Skye. After a wet and windy sail, I set off towards The Cullin Hills Hotel in Portree really excited to meet Roland Landry and Briawna DeLaine again to officiate on their big day. They had chosen a spot just north of Portree to marry.
I arrived early to meet Peter Russell, Fuze Ceremonies marketing manager. Peter happened to be on holiday on Skye so he had been roped in as to act as a witness. The ceremony was a small affair. The only attendees being Roland and Briawna, Peter and award winning photographer Andrew Rae. Their journey from the USA to marry was a real triumph over adversity. With so many changes and disappointments, they had decided to do something bold and adventurous and elope to Scotland and marry in a very private ceremony.
The staff at the stunning hotel were very friendly and accommodating, despite the challenges of Covid. On arrival, Andrew was clearly busy taking his trademark atmospheric pictures of Roland enjoying a wee dram and he was impossibly handsome and all the part a Scotsman in a family tartan kilt outfit. So I slipped into my beautiful Joyce Young tartan dress and Peter dashed off to spruce up in a full kilt outfit. Nothing but the best for our customers!
… and we all waited with baited breath for the arrival of the bride.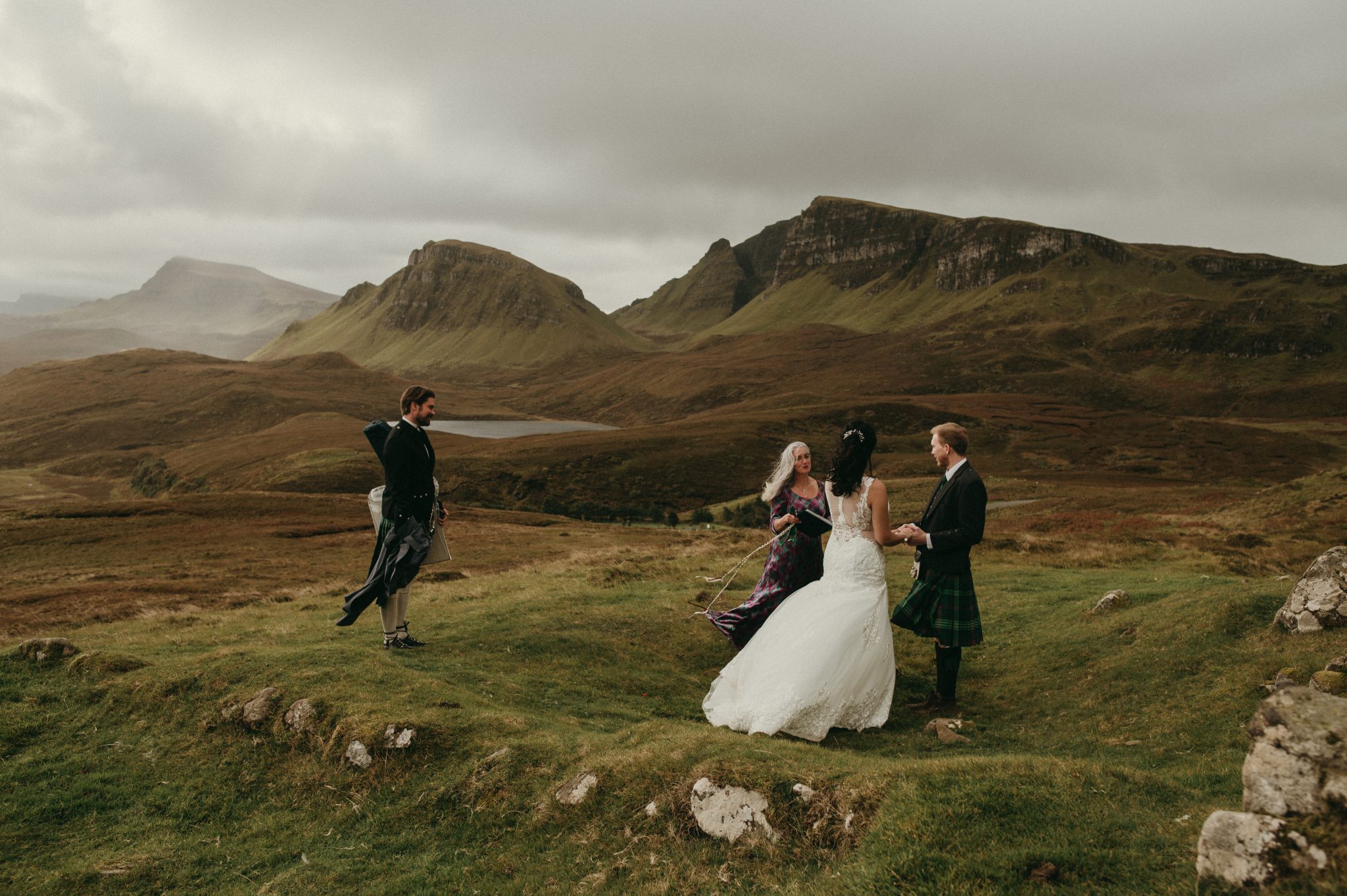 Windswept, emotional and utterly romantic
It didn't matter that there was no big fanfare, no isle to walk down, no music, because when Briawna arrived, everyone stopped in their tracks. Nothing detracted from her, she was magnificent, stunningly beautiful in her elegant wedding dress, subtle makeup and of course the shoes. Perfect for the trip ahead – a pair of walking boots! Roland was melting before our eyes, her arrival was a moment to savour and as tears welled in his eyes, you could feel the love between permeate the room.
And then the real adventure started. We sped off towards the Quiraing. It is a mountainous landscape formed at the end of the ice age, leaving in its wake possibly the most romantic, dramatic and mystical landscapes in the whole of the UK. Whist it was an inspiring place to marry, it is always a bit of a gamble choosing an outdoor wedding on a Scottish island, particularly in October. Not a couple to be deterred by something as insignificant as a gale – an outdoor Wedding in a remote Scottish glen was clearly the right decision as they both embrace nature and the great outdoors.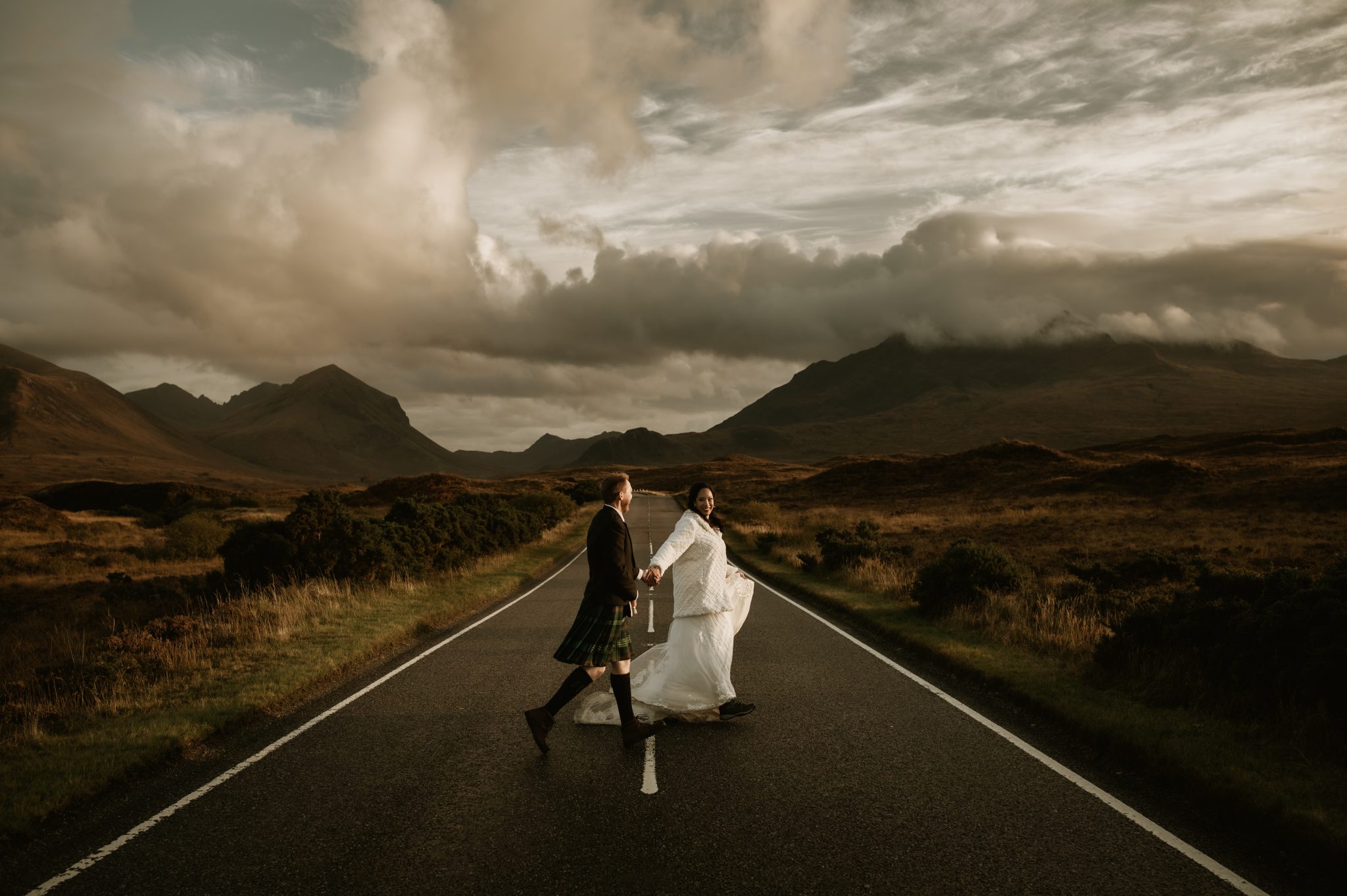 When we arrived at the car park, Andrew advised us that the perfect spot was just a wee walk away … so off we set, Briawna and Roland tentatively following our intrepid photographer as he strode off up the hill. Peter and I followed, slipping and sliding in the bog, table, marriage schedule, pens, blotting pad in hand. Peter said "What a stunning place to have a ceremony, forging marriage vows against a backdrop like the Quiraing, a landscape that's been sculpted by time into something so beautiful. If you're married out here with this mix of weather, you're made of strong stuff, built to last!"
Once assembled at a perfectly chosen spot, we started proceedings. Astonishingly, the clouds parted and the sun came out, I was hopeful as I handed my coat to Peter and Briawna abandoned her shawl. We all stood there, resplendent, as I recounted some of their story and revealed their secret reasons why they love each other. They had chosen to make personal vows, a Celtic hand fasting and have a drink from the Quaich. Just as they were ready to say their vows, the weather gods decided to have some fun. The heavens opened and the thunder echoed in the mountains as the rain whipped around us. Roland and Briawna repeated their vows, tears mingling with rain streamed down their faces as they pressed close to each other to stop the precious words being stolen from their lips by the storm around us.
They both looked invigorated, wonderfully alive and clearly in love, as they tied a Celtic knot to seal their marriage. Although Briawna is definitely not a fan, the sip of whisky from the Quaich did not diminish the love in their eyes.
They took a brave step in eloping but they captured the essence of what the marriage ceremony is all about, it was about Briawna and Roland, the commitment to each other and the love they shared. It was a real honour to pronounce this wonderful couple husband and wife and I truly wish them a long and happy marriage.
When you strip it back, getting married during Covid can be simple, beautiful and stress free. All you need is love.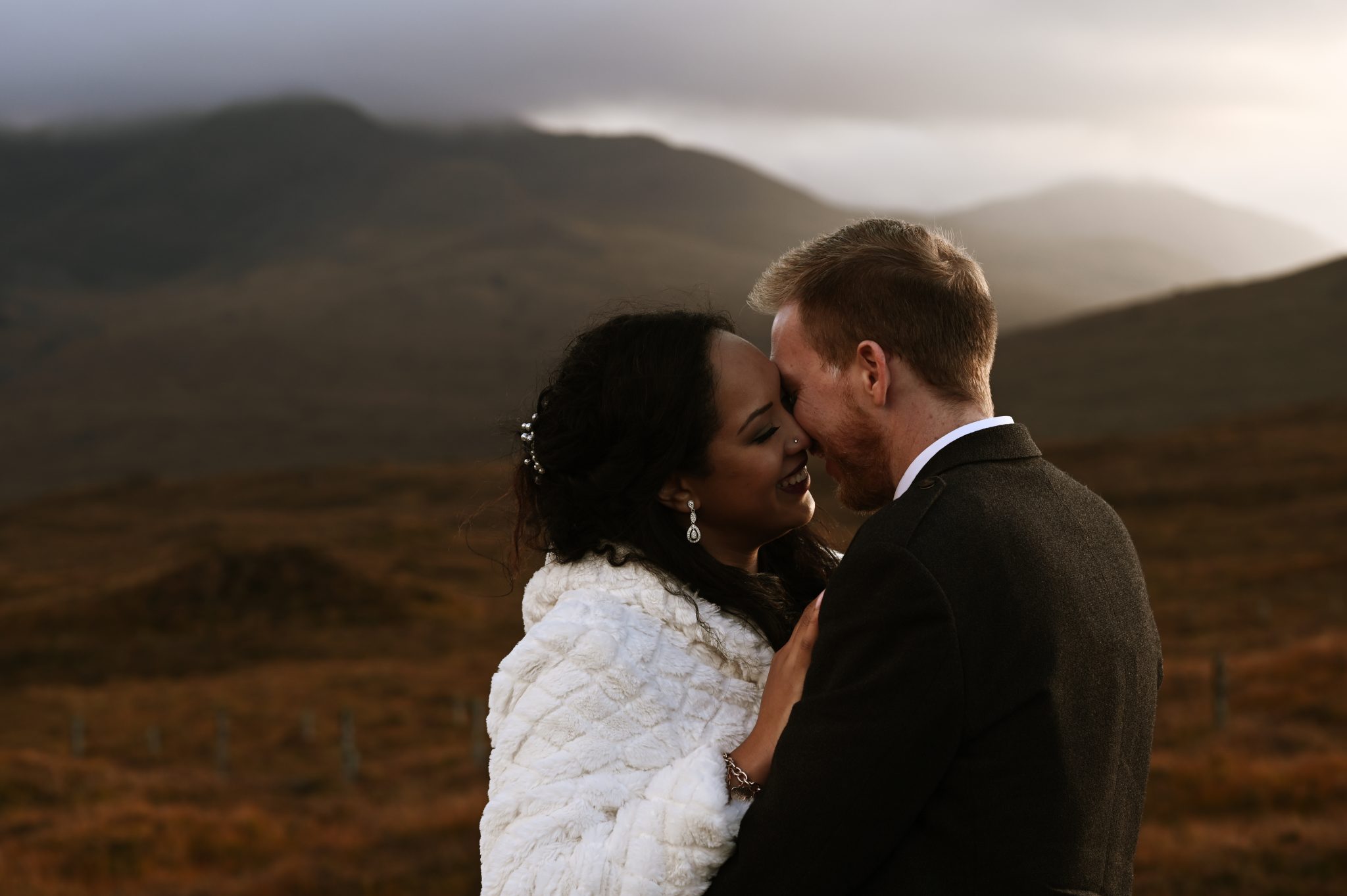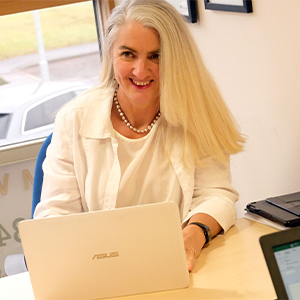 Monique and Chris just can't contain their excitement as they walk back up the aisle as newlyweds By Neil McKenzie, Fuze Celebrant It was my

What is a Symbolic Gesture, Anyway? By Lucy Haden, Fuze Celebrant Now I'm a fully fledged Humanist Celebrant, and I've been there, done that and